---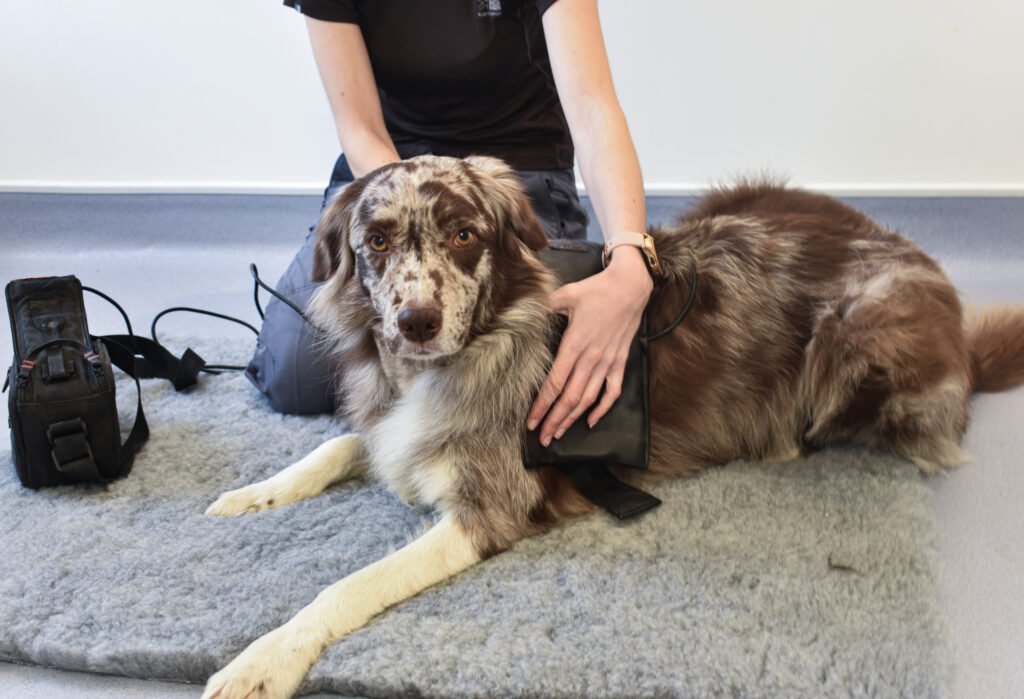 Veterinary Physiotherapy is a science-based, holistic approach to treating patients, taking into consideration each patient's clinical history and providing a thorough functional assessment of the animal to formulate a safe, effective and evidence-based treatment plan.
---
At the clinic, we are able to provide physiotherapy for dogs, cats and other small animals. Reasons your pet might benefit from physiotherapy include:
Rehabilitation post-surgery
Conservative management of an injury or long-term condition
Maintenance and injury prevention
Fitness, conditioning and injury prevention in active sporting/working animals
Physiotherapy sessions will consist of a thorough history taking, whereby the physiotherapist will discuss any relevant clinical history and your animal's general management/routine, and answer any questions you might have in relation to their current condition. This will be followed by an assessment, which will usually include a static and dynamic assessment, assessment of your animal's joint range of motion and muscle/soft tissue palpation. From this information, a clinically reasoned treatment plan will be devised and your animal will be provided with physiotherapy using a combination of the following modalities as appropriate for their condition:
Massage
Pulsed Electromagnetic Therapy (PEMT)
Light therapy
Transcutaneous Electrical Nerve Stimulation (TENS)
Neuromuscular Electrical Stimulation (NMES)
Joint mobilisation/stretching
Remedial exercise
A home treatment and exercise plan will also be provided to you to enable you to continue your animal's treatment and recovery between sessions. This will be emailed to you after each session, alongside a physiotherapy report recording the sessions findings for your information.
---